Albert Heights Apartments Melbourne:
Melbourne Attractions
Melbourne Attractions All Easy To Get To
From Albert Heights Apartments Melbourne
Albert Heights Apartments Melbourne near Melbourne Attractions
Visiting Melbourne? Here's a few must-see attractions to check while you're around. They're all easy to get to from Albert Heights - just speak to our receptionist! Albert Heights Apartments Melbourne offers serviced apartments from deluxe to premier and superior best suitable for business travellers and family looking for budget accommodation in Melbourne with UNCOMPROMISED standards.
Albert Heights Serviced Apartments :
Book Online
Check Rates & Availability
Melbourne Culture & Arts
Melbourne Museum
A beautiful new museum with exhibitions changing throughout the year.
Victorian Arts Centre and Melbourne Concert Hall
There's always something fascinating happening at the city's cultural centre.
Princess Theatre
A great place to catch popular theatre and musicals.
Captain Cook's Cottage
One of Melbourne's most visited historical attractions – even though it's a Yorkshire cottage that was shipped to Australia piece by piece, and Captain Cook never even lived in it! Find out why.
Federation Square
A new cultural and social hub for Melbourne. Home to the Ian Potter gallery and Australian Centre for the Moving Image.
St. Paul's Cathedral
A Melbourne landmark, standing tall opposite Federation Square and Flinders Street Station.
The Rialto Tower
Melbourne's tallest building – take the elevator up to the observation deck for breathtaking views of the city and suburbs. Is that Albert Heights down there?
City Circle Tram
What better way to tour the city's main grid and attractions than on Melbourne's free historic tram. Catch it anywhere along Flinders, Spring, Latrobe and Spencer streets in the CBD.
Melbourne Eat Streets
Victoria Street, Richmond
Some of the world's best Vietnamese food – so cheap, and just a 5 minute walk from Albert Heights!
Little Bourke Street, City
Melbourne's own Chinatown. Not to be missed around Chinese new year.
Lonsdale Street, City
Renowned for fine Greek food.
Lygon Street, Carlton
The heart of Melbourne's Italian community. Cheerful spruikers will drag you into fine Italian restaurants as hotted-up Commodores cruise by with thumping stereos.
Southbank
A great spot by the river with an amazing view of the city and loads of gourmet restaurants to choose from.
Melbourne Sports and Leisure
The Melbourne Cricket Ground (MCG)
The home of Aussie rules football in winter months, and national and international cricket in the summer. The beating heart of Melbourne's sporting life and a 10 minute walk from Albert Heights.
Melbourne Park – the National Tennis Centre
Home of the Ford Australian Open in summer – but also to larger rock shows and other entertainment throughout the year. You guessed it, only 15 minutes' walk from Albert Heights!
Olympic Park
Home of many events in the 2006 Commonwealth Games, as well as Melbourne's soccer and athletics competitions.
Melbourne Shopping
Collins Street, City
Strictly high-class. Here's where you'll find the BIG designer labels.
Bridge Road, Richmond
Chock full of funky, cheap factory outlets. A great place to shop.
Smith Street, Collingwood
Best known for its sports goods factory outlets, but also a lot of bookshops, furniture and oddities. A bohemian sort of shopping strip.
Myer & David Jones, City
Two of Melbourne's most famous department stores, still jostling for customers on Bourke Street in the city. Watch out for seasonal sales, and the Myer Christmas Windows!
Chapel Street, Prahran
Don't visit Chapel Street if you're not dressed to impress. You'll find loads of designer clothing stores, cafes, pubs and restaurants.
Melbourne Nightlife
Melbourne CBD
Melbourne's whole city area is crammed full of nightspots – and the darkest, dingiest lanes often house the newest, hottest bars and clubs – "hard to find" is a compliment here! But if you wander through the city and can't find a bar stool that matches your style, you're not looking hard enough!
Crown Casino
Not just for gamblers, the glitzy casino also has loads of cafes, restaurants, nightclubs and bars.
Brunswick Street, Fitzroy
The place to be if you want to party with Melbourne's bohemian alternatives. There's loads of great pubs all up and down Brunny street.
Melbourne Parks and Gardens
Royal Botanic Gardens
Vast, beautiful and home to the Moonlight Cinema when it's on. Joggers proudly "do the tan" at sunrise, and enormous flocks of bats take off downriver at sunset.
Fitzroy Gardens
Another beautiful area right beside the CBD. You can walk through the Fitzroy Gardens to reach the city from Albert Heights.
If there are attractions we should have on this list, contact us and let us know!
Albert Heights Serviced Apartments :
Book Online
Check Rates & Availability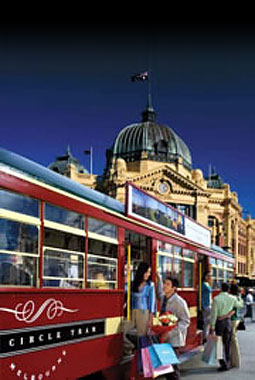 Book Online
Check Rates & Availability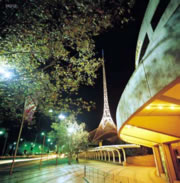 Victorian Art Centre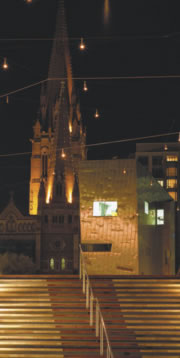 St Paul's Cathedral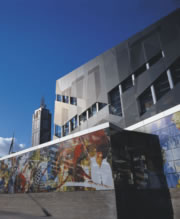 Federation Square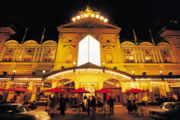 Princess Theatre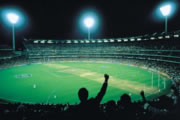 MCG – Melbourne Cricket Ground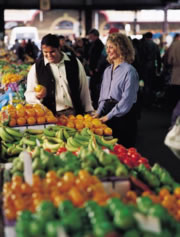 Victoria Market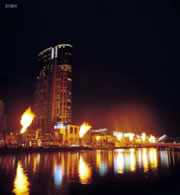 Crown Casino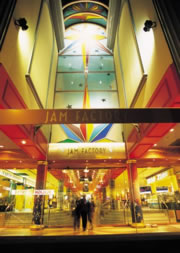 Chapel Street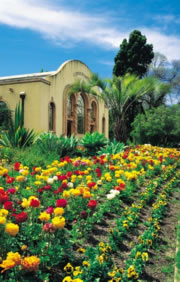 Fitzroy Garden