Albert Heights Serviced Apartments Melbourne: Guest Review Melbourne Apartments
Review Melbourne Apartments – Albert Heights Apartments Melbourne Accommodation
From Our Guestbook
A selection of reviews and comments that recent guests have left for us upon their departure. When our guests say something lovely about our staff or our business, we post it here. When they make a suggestion for improvement, we act on it immediately!
Albert Heights Serviced Apartments :
Book Online
Check Rates & Availability
"One of the best and good old fashioned value for money."
W Debenham
Bainsdale, Victoria
"As a frequent short stay renter of Apartments this is undoubtedly the best."
Ruth Hamilton
Parsonby, Auckland, NZ
"Will definitely re-book next year for the Tennis Open."
Louise Harrison
Farrer, ACT
""Above similar Hotels in terms of staff, cleanliness, kindness...etc.""
M L Danaila
Tarmarin, Mauritius
"High standard of cleanliness. Very comfortable beds."
Mr McDonald
Portland, Victoria
"Close to MCG and Telstra Dome, we enjoyed our stay - thankyou."
Daryl & Jenny Marendaz
Colac, Victoria
"Thankyou, you were most kind and pleasant."
Mrs S Ashton
Griffith ACT
"Excellent value for money. Very convenient."
D M Dayall
Wynyard, Tasmania
"Standard Apartments very adequate and close to city."
Mrs Hanson
Warburton, Victoria
"Excellent, staff were very friendly and helpful and always an effort to assist when needed. Look forward to returning."
Ben Naylor
Aukland, NZ
"Good value and situated so close to the city perfect position to see everything Melbourne has to offer"
Garry Kemp
Warrawee, NSW
"Standard apartments- great value for the money"
Lisa Radcliffe
Warrnambool, Vic
"Deluxe apartments one of the cleanest and well equiped that I've ever stayed in"
Manuela Spehr
Traralgon, Vic
"Great position and quiet"
Catherine & Vincent Moar
Cobram, Vic
"Renovated Deluxe Apartments - "Top Notch"
Maurice Phillips
Cobram, Vic
"Deluxe Apartments and Facilities were excellent"
Tania Ray
Bainsdale, Vic
"As Good as anything I have stayed in"
Kris Grant
Elizabeth, SA
Comfortable & Conveniently Located
Mrs Battersby
Rockhampton, Qld
Fantastic - Great Service & Perfect Location
Trish & John Conner
Clarence Gardens, SA
"Excellent - All Staff Acknowledged us without effort"
Tina Jenkins
Bendigo, Vic
"One that we would like to come back to."
Ann Priestley
Echuca, Vic
"The standard is very good at the price level. I would recommend the apartments"
Mr & Mrs Manifold
Mansfield-Woodhouse, Notts, England
Friendly staff & very clean
Nicola Harper
Bexleyheath, Kent, UK
"Having stayed on numerous occasions over the past few months we would always book with you."
Alan Plant
Nagambie,Vic
"Most comparable, everything we required was in the apartment. Will certainly return."
Barbara & Ray Batchelor
Rosetta, Tasmania
"To the staff of 'Albert Heights' you all go above and beyond your rostered tasks to make our stay enjoyable. Thank-you all."
Peg & Graham Rowe
Swan Hill, Vic
"To all staff, thank-you all dearly for being so very helpful. It is an absolute pleasure staying here. Thank-you again."
Sharon, Chris & Xavier
Wodonga, Vic
"We have been very comfortable- thank you. Greatest strength are your staff, they were superb"
Richmond Smith
Westmount Montreal, Canada
"Very satisfactory & convenient, will definitely return"
Marlene Knight
Alfredton, Ballarat
"Clean, friendly and very central"
Heather Maier
Traralgon, Victoria
"Superior, quiet, relaxing"
Erin Wright
Hamilton, Victoria
"Good value for money"
Fiona Evans
Lindisfarne, Tasmania
"A lot better than some '5 star' places I've stayed"
Dr Byan Wiseman
Sylvania, NSW
"I just wanted to say a huge thank you for giving us the best week when we stayed. Your staff are absolutely lovely.It really made it a perfect week in Melbourne"
Georgia L
@mm.com.au
"We didn't want for anything. Acommodation most competitive. Your receptionist was most helpful and friendly!"
Fiona Harkensee
Lindenow South, Victoria
"Very satisfied. Vera and Sharon are such wonderful people. Thank you so much!"
The Monks
Peachester, Queensland
"Staff extremely helpful. Room certainly roomier!"
Sam & Wendy Leon
Tongala, Victoria
"Excellent. One of the best. Very friendly staff, quiet location, hot shower, comfy bed. Found everything I required - including a hairdryer! Please add hairdryer to "items in the apartment" on your website!"
Wendy Ross

and we did, thanks Wendy!)
Albert Heights Serviced Apartments :
Book Online
Check Rates & Availability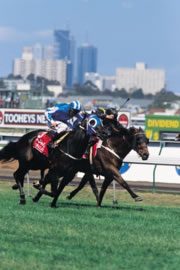 Book Online
Check Rates & Availability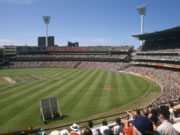 MCG – Melbourne Cricket Ground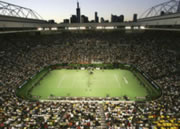 Australian Open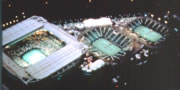 Rod Laver Arena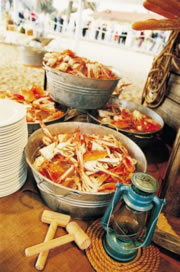 Melbourne Food & Wine Festival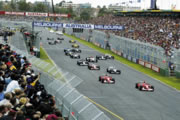 Australian Grand Prix